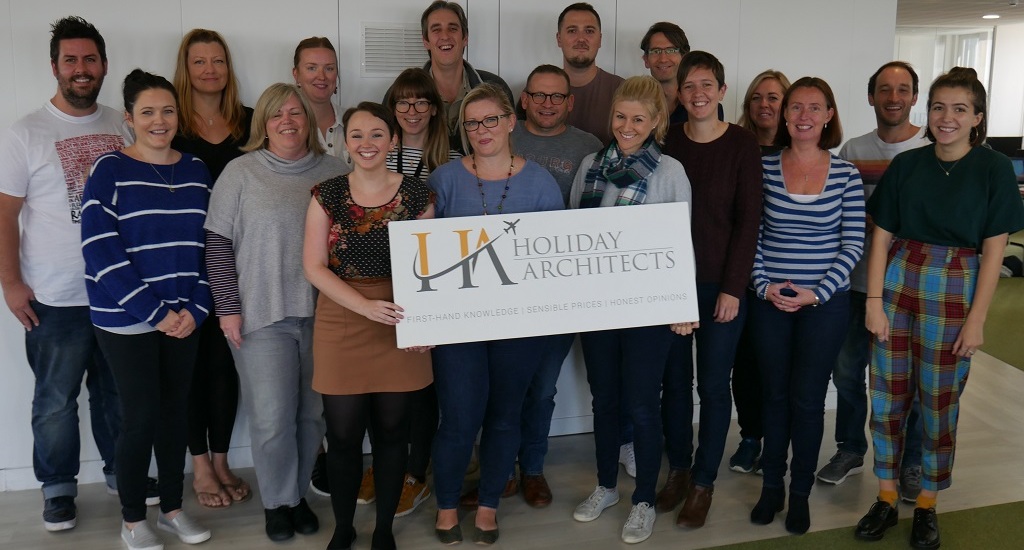 Our Story
Since the launch of our first destination in 2010, we've maintained the same beliefs for each subsequent destination we've added to the portfolio. We feel the only way to really do justice to a country is to give it a dedicated website, packed with ideas, hotels, destinations and excursions above and beyond the standard fare most websites serve up. We then back that up with a very experienced team (on average we each have over 10 years industry experience and have visited our destinations numerous times, if not actually lived there); that experience enables us to give honest, helpful advice and put together tailor-made holidays to your exact specifications. Finally we believe in sensible pricing: pricing that means tailor-made travel is affordable and not just limited to the luxury end of the market.
In January 2015 we were delighted to win our first award, taking bronze in the much-coveted and very competitive Wanderlust Top Tour Operator Awards; we backed this up by winning a place on shortlist again in 2016 and 2017. Then in 2018 we achieved one of our original business goals, winning a Wanderlust Top Tour Operator Gold Award with a 100% client satisfaction rating. Wanderlust Awards are based on a client satisfaction rating rather than simple number of votes, and the standards are incredibly high with 99%+ usually required to secure first place. So winning these awards brings us a great deal of pleasure and pride as it means we have lots of very happy clients!
You can read further about our clients' experience of Holiday Architects by visiting our Trustpilot page found here. 
Tailor-Made Travel
Tailor-made travel starts with a blank sheet of paper and a conversation with one of our experts, and finishes with a holiday that's been designed specifically for you. Nothing is set, nothing is off-the-peg, or off limits. You depart when you want, see what you want, stay where you want. It used to be that tailor-made travel was a relatively expensive way to go on holiday, but this isn't the case any more: and we'll make sure we stick to whatever budget you give us for the trip.
How We Work
After you initially contact us, we'll always try and have a conversation with you, just to make sure we've completely understood what you're looking for from the holiday, and to discuss some initial ideas with you. We'll then go away and put together a bespoke itinerary based on that conversation and your requirements. Once you've received this, it is by no means our last and final offer, but rather a first draft: we fully expect to go back and forth with you making changes and tweaks until we have exactly the trip you are looking for. You'll only part with your money once you're completely happy with the holiday we've put together for you. Your money is 100% protected either by our ATOL bonding (for holidays including flights to/from the UK) or through our Travel Vault membership (for all other holidays).
The Team
Nick's first travel experience was at the tender age of 18 when he set off around the USA armed with a lonely planet and a greyhound bus ticket. Following a history degree and 8 years working in the restaurant industry Nick felt the time was right to embark on another adventure, this time South East Asia and Australia. After exploring Malaysia, Borneo, Thailand, Cambodia, Laos and Vietnam by a combination of bus, boat, plane and even motorbike, Nick hired a campervan and drove 11,000km around Australia.  With the travel flames well and truly ignited it was almost inevitable Nick would end up working in the travel industry. This has provided him with the opportunity to explore South East Asia in more detail as well as discovering more incredible destinations such as Indonesia and Myanmar.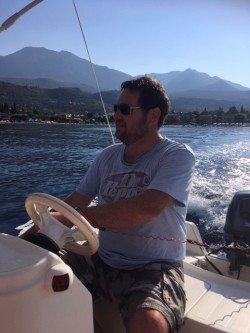 Currently raising her own travel tribe, Sophie is enjoying maternity leave and will be returning to Holiday Architects in late 2019/early 2020.
Sophie's passion for travel developed at an early age after being lucky enough to jet around the world on long haul holidays with her adventurous family. Realising the rewards of travel, Sophie later studied International Tourism Management at university and moved to New Zealand to live, work and travel the country by campervan. Not long after she was off again, this time landing in India to begin a solo journey throughout South East Asia. Her travels have seen her cycling through the fabled temples of Angkor, living in jungle lodge tree-houses in Thailand and even training to be a mahout in Burma! After falling in love with South East Asia, Sophie has been lucky enough to travel through Cambodia, Vietnam, Malaysia, Thailand, Singapore, Indonesia & Burma. She continues to return to Asia on a regular basis to scout out the best hotels, guides and excursions to keep our product on the quirky side! Away from the office, she's a country bumpkin likely to be found exploring the Cotswolds, heading to the races or relaxing in a local pub with friends. She's also a big fan of anything to do with Christmas!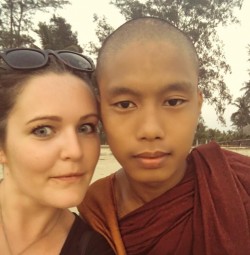 Behind the scenes, Sophie and Nick are (ably?) assisted by the two company founders, Damien and Andrew. Both of them had an expat upbringing in the dim and distant past, so it's almost inevitable they've ended up establishing a travel company. Damien is heavily involved in the marketing side of the business, whilst Andrew takes care of day-to-day things, like making the coffee.
T&C's
Once you pay the deposit for your holiday you'll be entering into a contract with us, which is governed by our terms & conditions – so it's particularly important that you read through these before making your booking. Please click the link below for our terms & conditions.
Privacy Policy
Holiday Architects is committed to ensuring that your privacy is protected. Should we ask you to provide certain information by which you can be identified when using this website, then you can be assured that it will only be used in accordance with this privacy statement.