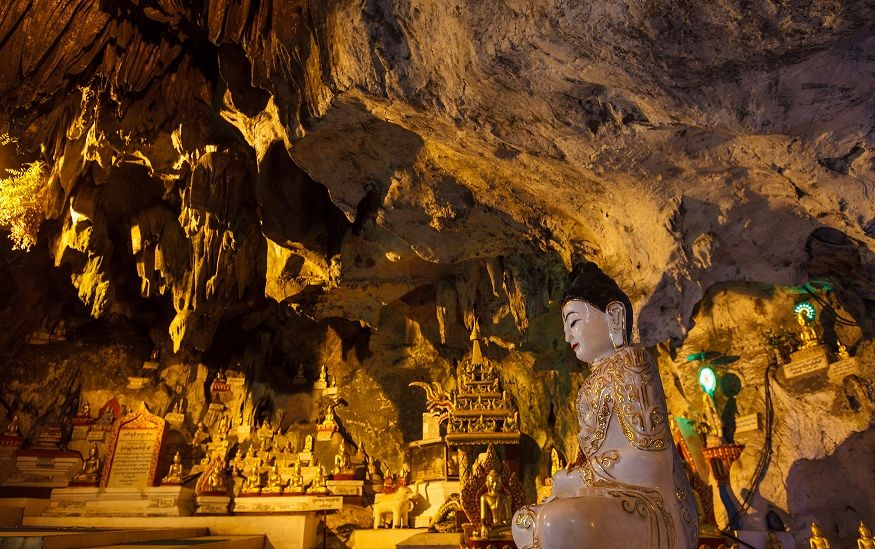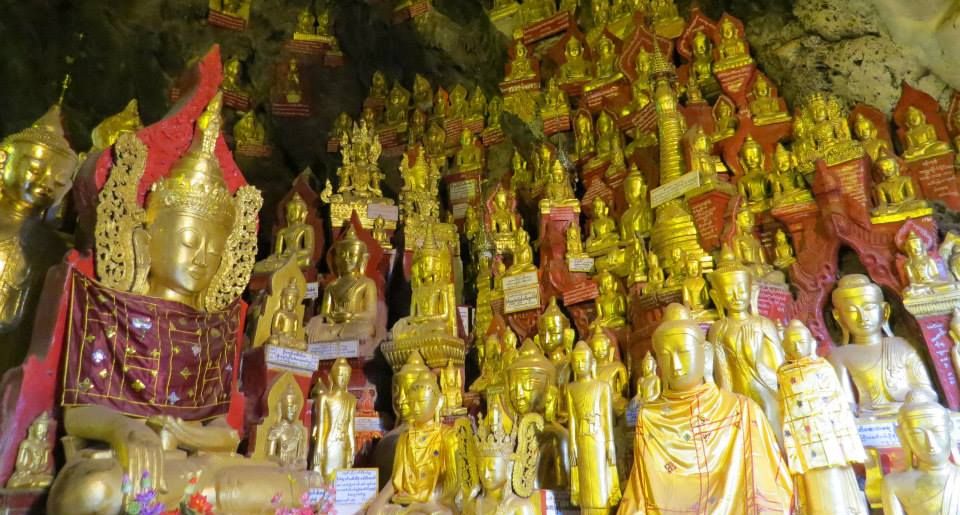 The Pindaya caves are in limestone ridge overlooking the Pindaya lake and is full of 8,000 plus Buddha images made from alabaster, teak, marble, brick, lacquer and cement which have been placed there over the centuries and arranged in such a way as to form a labyrinth throughout the various cave chambers. Some of the older statues and images in the cave have inscriptions dating to the late 18th century, or early Konbaung period, and the earliest one dates from 1773. There may be some images without inscriptions that are older, but based on the style elements, Than Tun believes that none of them is older than the early 18th century and even suggests 1750 as the earliest possible date. No other place in Burma displays such a range of style, not only in the images, but also in the ornamental thrones which surround the images.
The modern day entrance dates from 1925 when the entrance to the cave was enlarged by explosives, destroying some valuable images and epigraphs in the process. A steel structure was erected to accommodate the many pilgrims.
The ancient caves are about a mile southwest of the town, and are easily reached by car. Those feeling energetic can walk up, but there is a car park at the base (guarded by a magnificent giant spider of local mythology) and even elevator for those who want to save their energy for exploring the huge meandering maze made up of numerous caves.